Santorini Airport

Visit the website
www.jtr-airport.gr
Get real time flight information for the next 12 hours
Arrivals & Departures
Access the airport
To & From the Airport
Contact the airport
Contact form
Operation Hours
24/7
Upgrade Works
As part of its mandate for taking over management and operations at the 14 airports, Fraport Greece has prepared a comprehensive plan for the modernization and development of the airports. The company's plan includes immediate projects and development works for upgrading the airports' facilities, which will contribute significantly to improving the overall customer travel experience, while responding to the expected increase in passenger traffic. Fraport Greece will invest a minimum of 400 million euros for development works until 2021. During the 40-year concession period the company will implement additional maintenance and upgrading works, as well as capacity expansions (dependent on traffic growth) -- resulting in possible total investments of some 1 billion euros.
Santorini Airport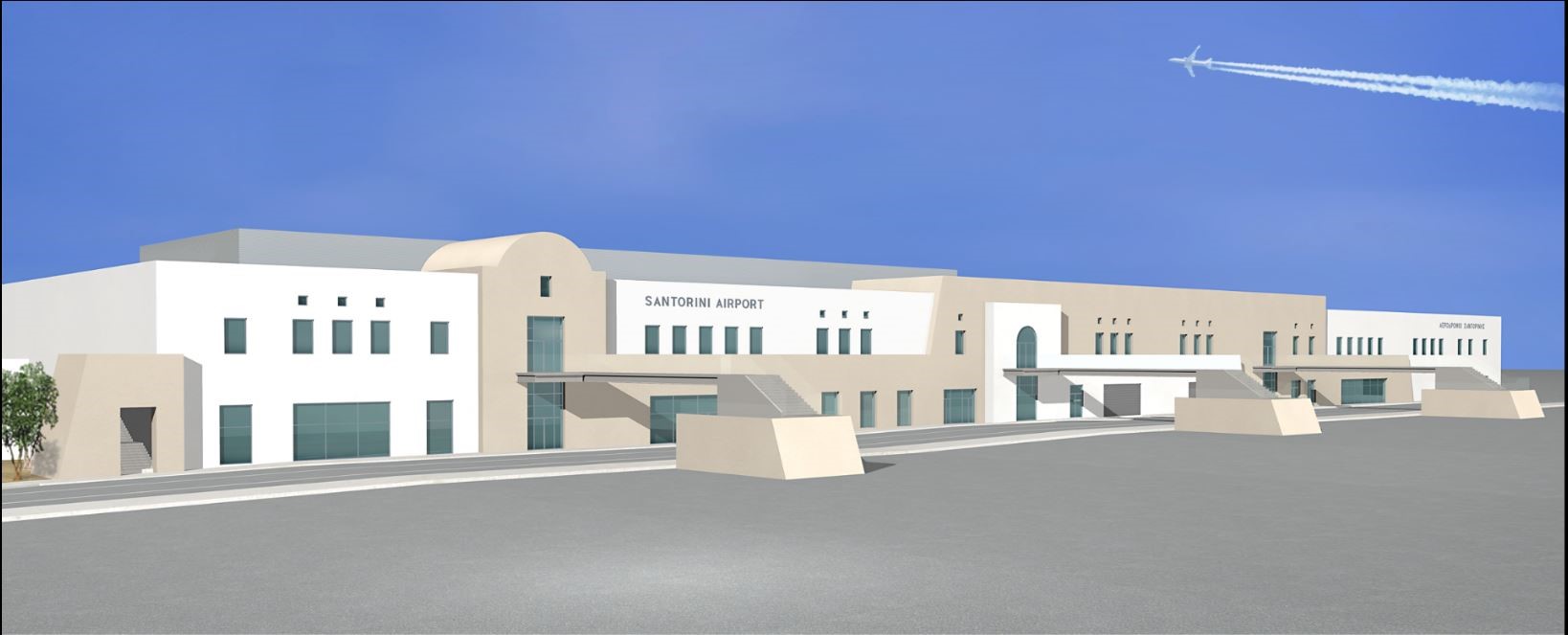 Expanding and remodeling the current terminal
New fire station
Reorganizing the airport apron area
236 percent increase in total terminal space at 15,640 m2, by replacing part of the current terminal and constructing a new terminal
113 percent increase in the number of check-in counters (from 8 to 17)
Doubling the number of security-check lanes (from 1 to 2)
20 percent increase in the number of departure gates (from 5 to 6)
250 percent increase in the number of security-check lanes (from 2 to 7)
First 100 Days
During the first 100 days of the Airport Operated by Fraport Greece there were 330 works of which 29 were AGL works, 28 civil works, 107 electrical works and 222 mechanical works.