Management & Organizational Structure
Board of Directors
Dr. Stefan Schulte, President
Holger Schaefers, Vice President
Christos Copelouzos, Vice President
Dr. Matthias Zieschang, Member
Charles Weinland, Member
Michael Dedieu, Member


Management Board
The Management Board of Fraport Greece manages the company's strategic and operative business and is responsible for the activities at the 14 Greek regional airports.
 
Alexander Zinell, Chief Executive Officer (CEO)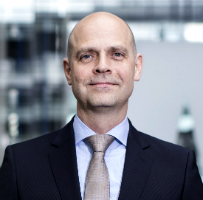 Alexander Zinell, born in 1967, is a business graduate and has been with Fraport since 2001. As from 2003, he held executive positions for six years at Fraport subsidiaries in the U.S. and Turkey. In 2009, he took charge of Fraport's "Global Investments and Management" unit which is responsible for the Group's international airport investments and consultancy activities. Under his leadership, Fraport recently acquired the Airmall subsidiary in the U.S. and thus, opened up access to the world's largest aviation market. In addition, Fraport successfully acquired new concessions for the operation of the airports in St. Petersburg (Russia), Ljubljana (Slovenia) and the 14 Greek regional airports.
Bill Fullerton, Chief Technical Officer (CTO)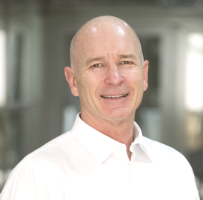 Bill Fullerton has over 30 years of leadership experience in the field of transportation projects, including roads and bridges, rail and transit, seaports and airports. His airport work includes previous assignments with Fraport and its affiliates in Peru, Russia and the Caribbean. He was COO of Lima Airport Partners, responsible for operations and development of the Jorge Chavez International Airport, a regional hub in Latin America and winner of multiple industry awards. He is a licensed Professional Engineer, an International Airport Professional and a Fellow with the American Society of Civil Engineers. Mr Fullerton holds a PhD in Political Science and a Masters in Civil Engineering from the University of Florida.
Vangelis Baltas, Chief Financial Officer (CFO)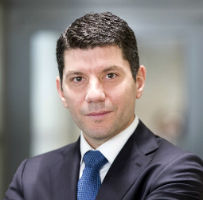 Vangelis Baltas began his career at the investment banking division of HSBC. From 2007 until 2016, he served as the Chief Business Development Officer at Copelouzos Group – with responsibility for the Group's investment activities, including the acquisition of the concession for Pulkovo St. Petersburg Airport, the participation of Copelouzos Group in Athens International Airport, as well as the concessions for the 14 Greek Regional airports. Since 2011, he has been a member of the board of directors at Northern Capital Gateway, the company that owns the concession for managing and developing Pulkovo Airport. His credentials include a Bachelor of Business Administration degree from Boston University and a Masters in Finance degree from Bentley University.