Mykonos Airport

Visit the website
www.jmk-airport.gr
Get real time flight information for the next 12 hours
Arrivals & Departures
Access the airport
To & From the Airport
Contact the airport
Contact form
Operation Hours
Airports' Operation Hours
Upgrade works
As part of its mandate for taking over management and operations at the 14 airports, Fraport Greece realized a comprehensive plan for the modernization and development of the airports. The company's plan included immediate projects and development works for upgrading the airports' facilities, which contribute significantly to improving the overall customer travel experience, while responding to the expected increase in passenger traffic.
Fraport Greece launched the airport development program in April 2017, in tandem with the start-up of its concession for managing eleven island and three mainland airports across Greece. Despite various challenges, construction works advanced successfully throughout the first three years, including the peak summer travel periods – and even continued during the pandemic; having to overcome many difficulties and challenges. In January 2021, Fraport Greece concluded the last of the construction works for the 14 airports – well ahead of the April 2021 contractual deadline.
Fraport Greece's innovative €440 million airport development program has significantly transformed these airports. In particular, Fraport Greece has delivered five brand new terminals, expanded and modernized five existing terminals, and upgraded four other terminals. Construction projects at airside operational areas of the regional airports included renovating 12 runways, improving ramp areas, and constructing and renovating 12 fire stations. All of the airports have also been equipped with new state-of-the-art baggage handling and security detection systems.
Mykonos Airport
Completion of works: 2021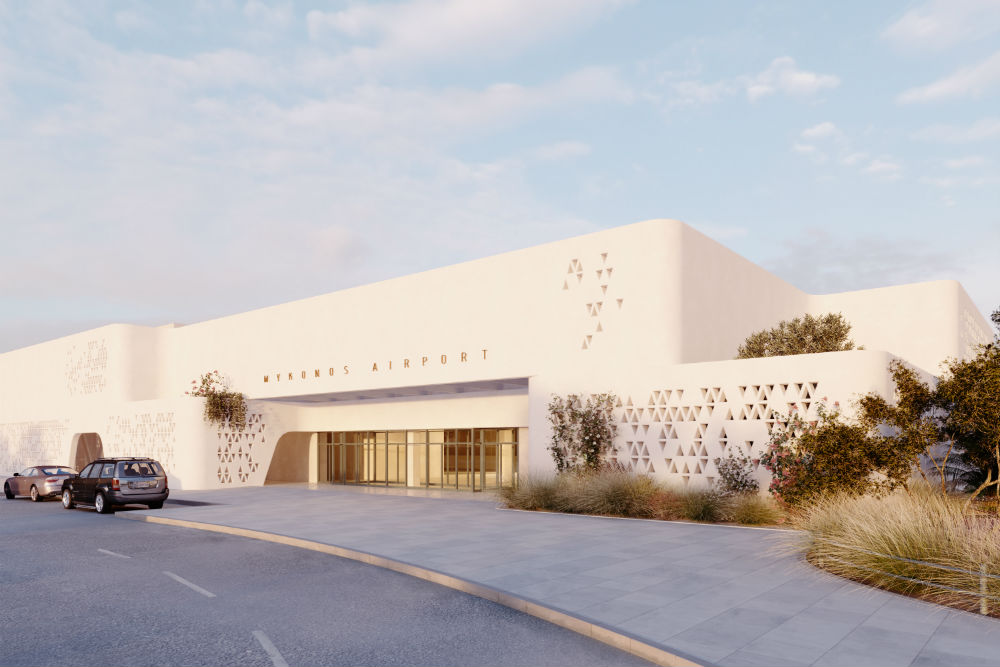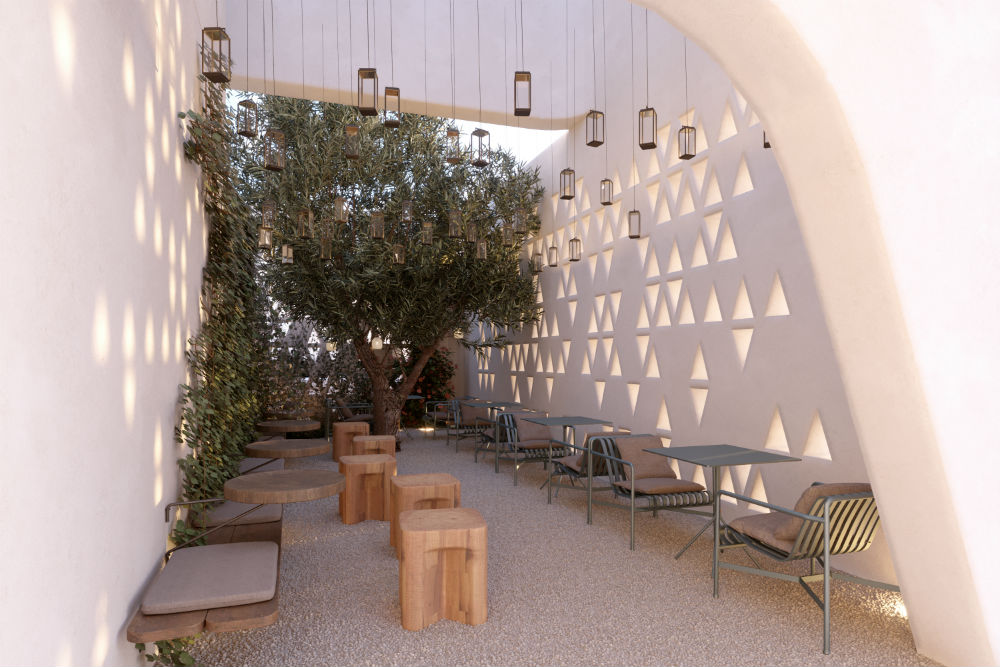 Click here to view more photos
Click here to discover the airport's future
Expansion by 3,450 m2 and refurbishment of the existing terminal
Construction of new fire station
Reconfiguration of the aircraft parking area
33% increase in the number of check-in counters (from 12 to 16)
20% increase of departure gates
25% increase of security lanes
Installation of modern baggage handling system
Full refurbishment of the runway
Construction of new guard house
Redevelopment of existing forecourt and parking
Stakeholder engagement meetings
In an event held on May 12th 2017 in Mykonos, Fraport Greece presented to the local community, representatives of local authorities, local tourism stakeholders and local media its analytical construction plans for the development of Mykonos airport. In the context of taking over the management and operation of the 14 regional airports on April 11th, Fraport Greece held a round of nationwide stakeholder engagement events during which Fraport Greece presented its plans for all airports.
During the Q&A session the key issues that emerged regarding the Mykonos airport were the following:
Parking lots for hotel buses
ATC renovation
Selection process of the architectural design for the new terminals
24hr operation during the summer period
Concerns about potential impacts on low cost carriers from traffic increase.
Stakeholder Engagement Presentation can be viewed here
Note: The technical specifications mentioned at the Stakeholder Engagement presentations,  were valid on the day of the presentation and may have changed.