Chania Airport "Ioannis Daskalogiannis"

Visit the website
www.chq-airport.gr
Get real time flight information for the next 12 hours
Arrivals & Departures
Access the airport
To & From the Airport
Contact the airport
Contact form
Operation Hours
Airports' Operation Hours
Stakeholder engagement meetings
In an event held on April 19th 2018 at the Samaria Hotel in Chania, Fraport Greece presented to the local community, representatives of local authorities, local tourism stakeholders and local media its analytical construction plans for the development of the Chania Airport. In the context of taking over the management and operation of the 14 regional airports on April 11th, Fraport Greece held a round of nationwide stakeholder engagement events during which Fraport Greece presented its plans for all airports.
During the Q&A session the key issues that emerged regarding the Chania airport were the following:
• Ability of Fraport Greece to attract new airlines and create new connections
• Concerns regarding the commercial facilities and the rents
• Request for special discounted tariffs for attracting low cost airlines
Stakeholder Engagement Presentation can be viewed here
Upgrade Works
As part of its mandate for taking over management and operations at the 14 airports, Fraport Greece has prepared a comprehensive plan for the modernization and development of the airports. The company's plan includes immediate projects and development works for upgrading the airports' facilities, which will contribute significantly to improving the overall customer travel experience, while responding to the expected increase in passenger traffic. Fraport Greece will invest a minimum of 400 million euros for development works until 2021. During the 40-year concession period the company will implement additional maintenance and upgrading works, as well as capacity expansions (dependent on traffic growth) -- resulting in possible total investments of some 1 billion euros.
Chania Airport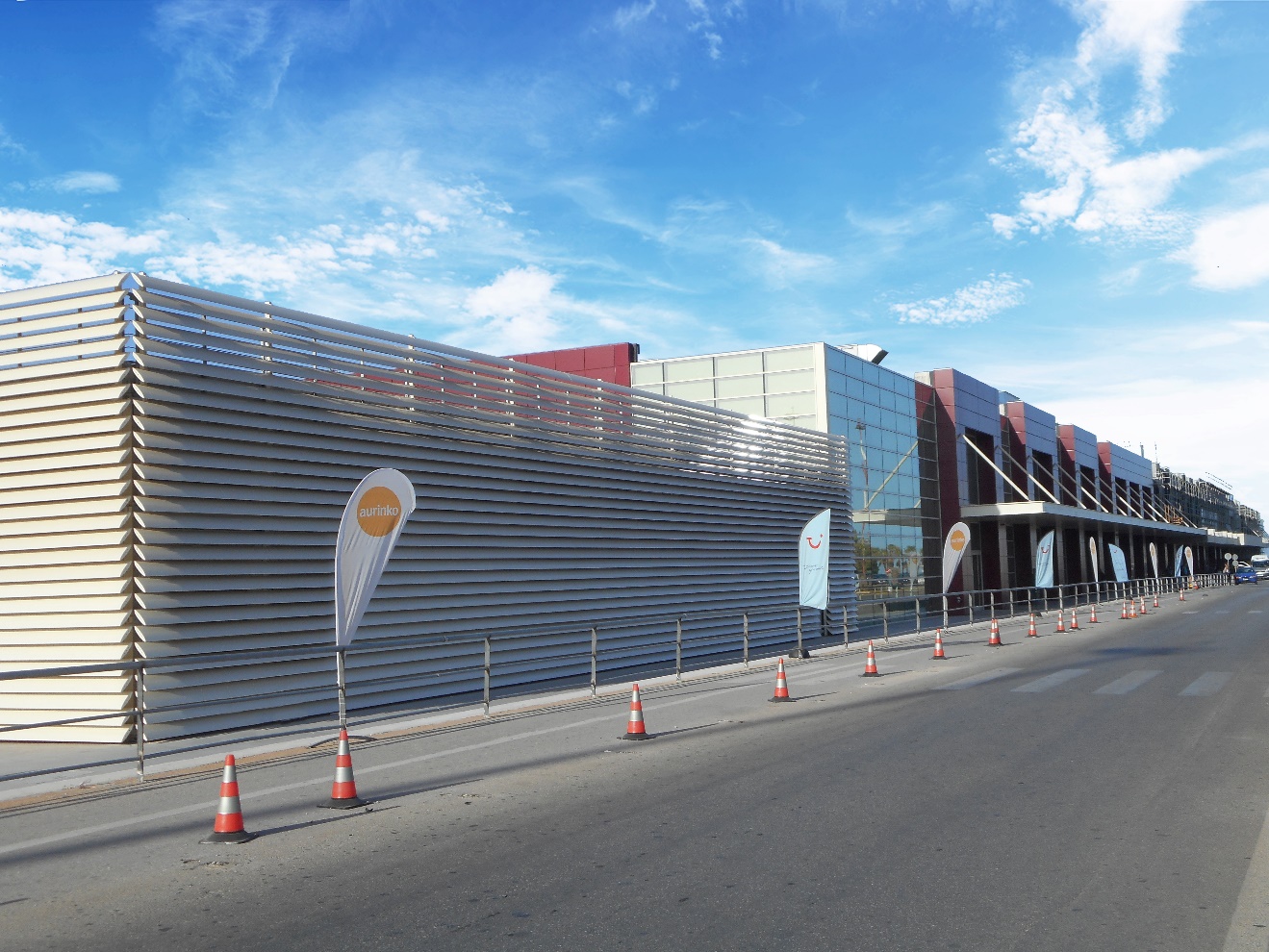 Rearranging the terminal's internal utilization
Rearranging the departure gate lounge
Expanding the security control area
HBS (Hold Baggage Screening Systems) inline screening
Expanding the waste water treatment plant or connection to municipal service
Reorganizing the apron area
Refurbishing the airside pavement
25 percent increase in the number of departure gates (from 8 to 10)
Doubling the number of security-check lanes (from 4 to 8)