A. Zinell from Kos island: "Operational readiness and growth plan allow us to continue our efforts to increase passengers' traffic"
21,2% passenger traffic increase in Kos
27.07.2017
On the occasion of the earthquake at Kos, Alexander Zinell, Fraport Greece CEO, on Monday 24th July visited Kos airport to congratulate and thank all the employees of the airport stressing:

"I would like to thank and congratulate all the employees. They have done their best in such a difficult situation and have taken the necessary actions ensuring passengers' safety and maintaining the operational level of the airport at a maximum. Our operational readiness and development plan allow us to continue our efforts to increase passengers' traffic, improve services and achieve tourism growth of the destinations. Kos airport has already recorded a 21,2% increase comparing to July 2016 and all scheduled flights to Kos are taking place normally".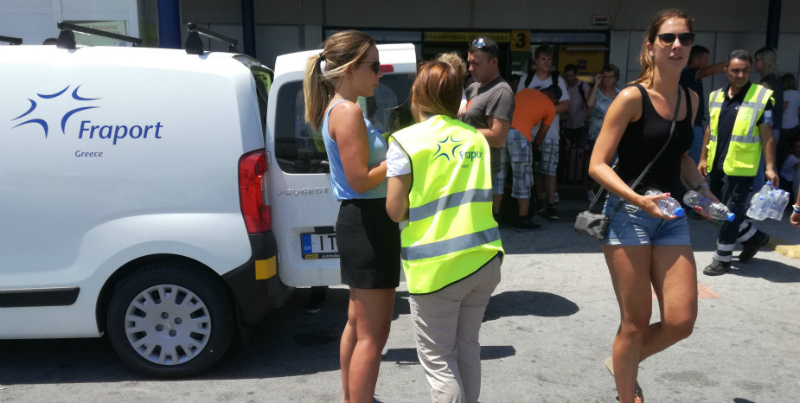 Friday July 21st, "Ippokratis" International Airport in Kos island. In the aftermath of the earthquake the Fraport Greece team in Kos informs and distributes water and other emergency supplies to passengers of delayed flights.