A new era for the Kavala "Megas Alexandros" airport
- Fraport Greece CEO Zinell: "The inauguration of Kavala Airport marks the beginning of a new era for the 14 airports in Greece" - Inauguration ceremony for the upgraded and refurbished Kavala "Megas Alexandros" airport - Sanctification ceremony performed by the Metropolitan of Fillipi, Neapoli and Thassos Stefanos - Representatives of the local authorities and stakeholders attended the ceremony
30.01.2020
Kavala, 27th January, 2020: The revamped and upgraded Kavala "Megas Alexandros" airport was inaugurated by the Fraport Greece management team, in the presence of representatives of the Region of Eastern Macedonia and Thrace, the Municipalities of Kavala and Nestos, as well as representatives from the business community and stakeholders of the region.
The € 11 million project completed in less than 18 months included the refurbishment and expansion of the terminal by 2,029 m2, the 20% increase in Check-in counters, the installation of a modern baggage handling system, the renovation of the airside pavement, the reconfiguration of the apron, the remodeling and expansion of the Rescue and Fire Fighting facility, and the expansion of the sewage treatment plant.
The operation of the new upgraded airport is expected to boost Kavala's tourist traffic, which will have multiple benefits for the economy and employment of the local community and the surrounding areas.
In his welcome address, Alexander Zinell, CEO of Fraport Greece, congratulated the Fraport Greece team as well as the Intrakat CEO Mr. Petros Souretis for the timely delivery of the project and the excellent level of collaboration between the the organizations and added : "The inauguration of Kavala Airport marks the beginning of a new era for the 14 airports in Greece. "Megas Alexandros" airport is now a modern, refurbished airport at the level of international standards that will serve as an important infrastructure, expanding the prospects for tourism development in Eastern Macedonia and Thrace, lengthening the tourist season and ultimately the prosperity of local communities. It fills me with great happiness that, a few months after our first meeting, we meet again, after having respected all that we have committed to do, having with us all of you, in order to design together the new era of "Megas Alexandros" airport".
Mr. Petros Souretis, CEO of Intrakat, thanked the management team of Fraport Greece for the consistent cooperation and his associates for the timely and high quality delivery of the "Megas Alexander" Airport, the 1st of the 14 airports and said: "With the completion of this new state-of-the-art 8,570 sqm terminal, passenger service is significantly improved. Kavala is a distinct hub in Northern Greece, as it attracts the interest of tourists both for the city itself as well as for those who have as their final destination the beaches and islands of the North Aegean Sea".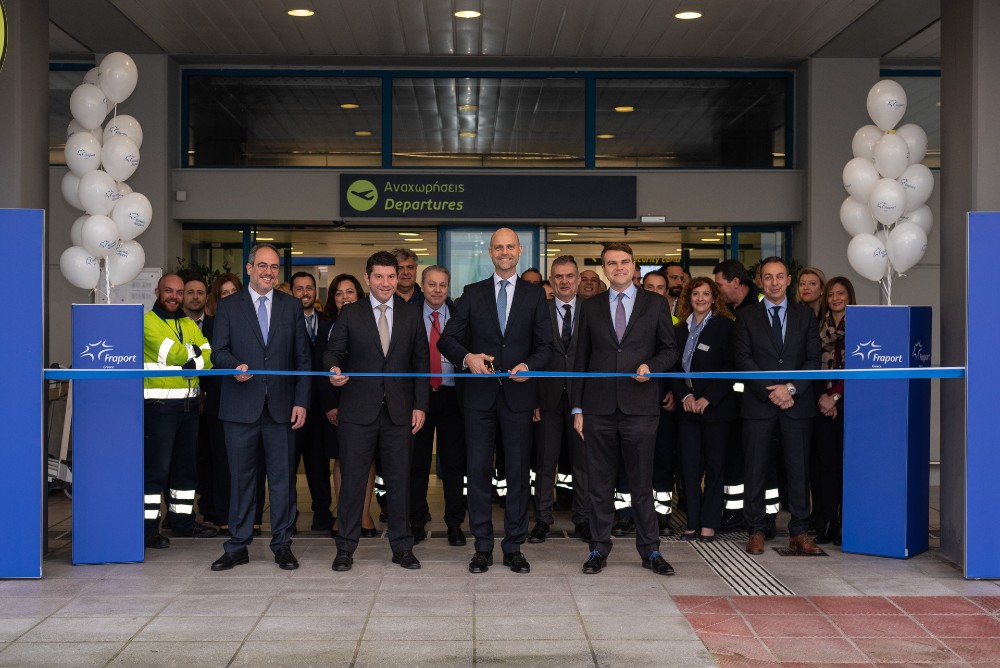 The management team of Fraport Greece, Kavala airport team and company executives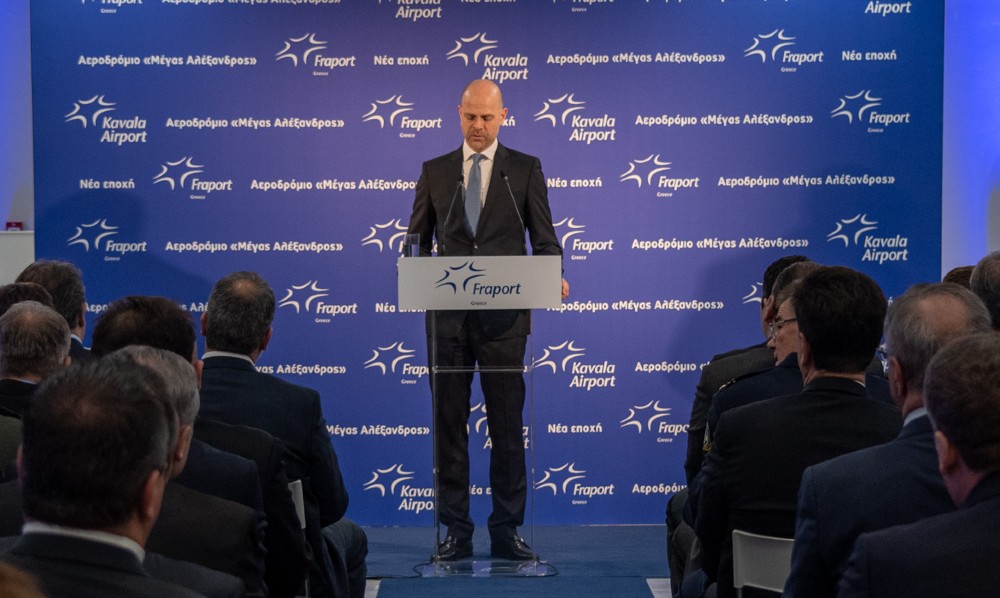 Mr. Alexander Zinell, CEO of Fraport Greece, during the event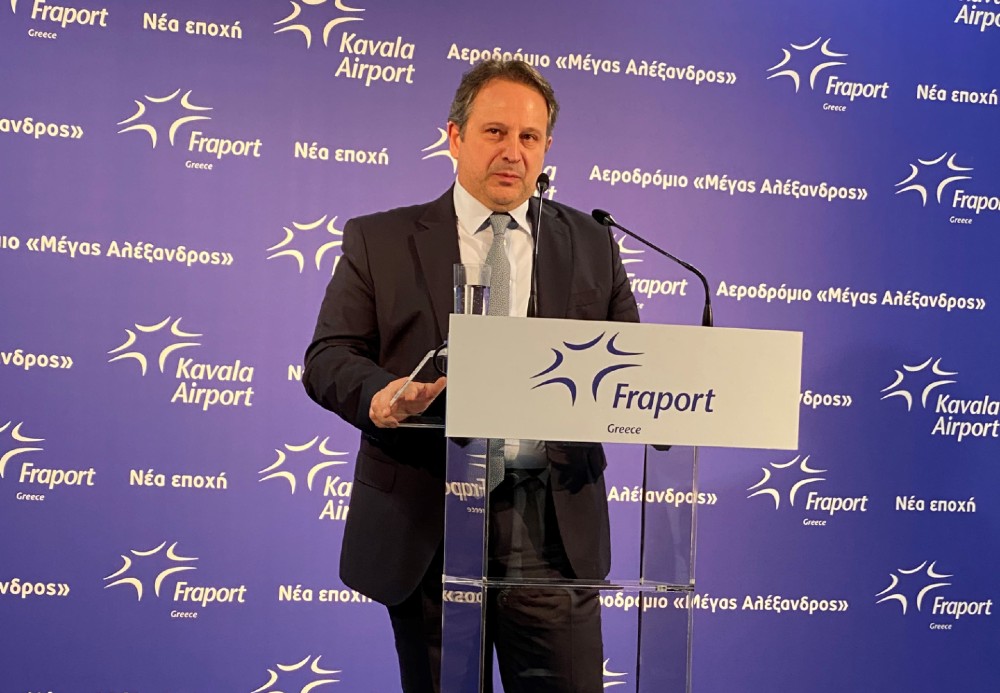 Mr. Petros Souretis , CEO Intrakat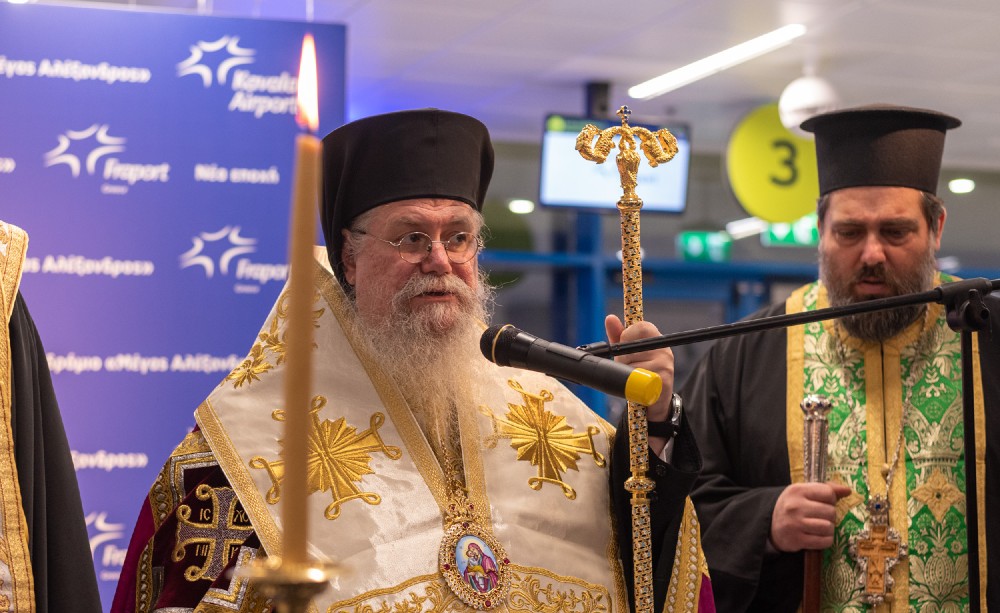 Metropolitan of Filippi, Neapolis and Thassos, Stefanos during the sanctification event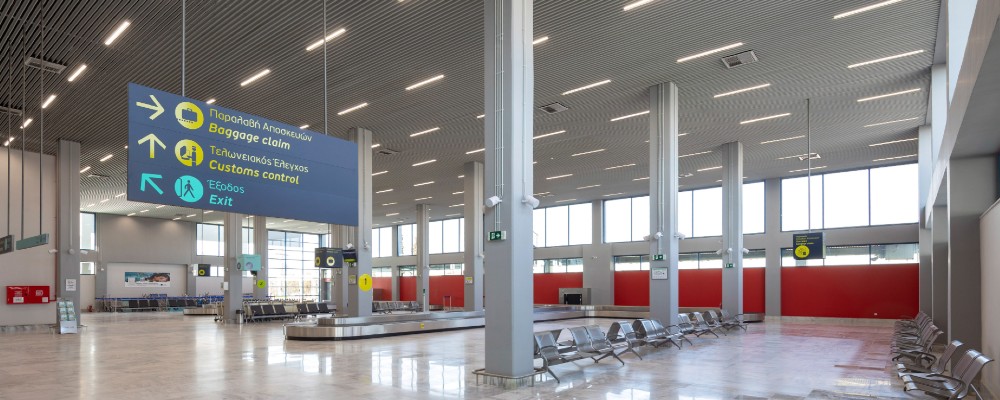 The upgraded Megas Alexandros Airport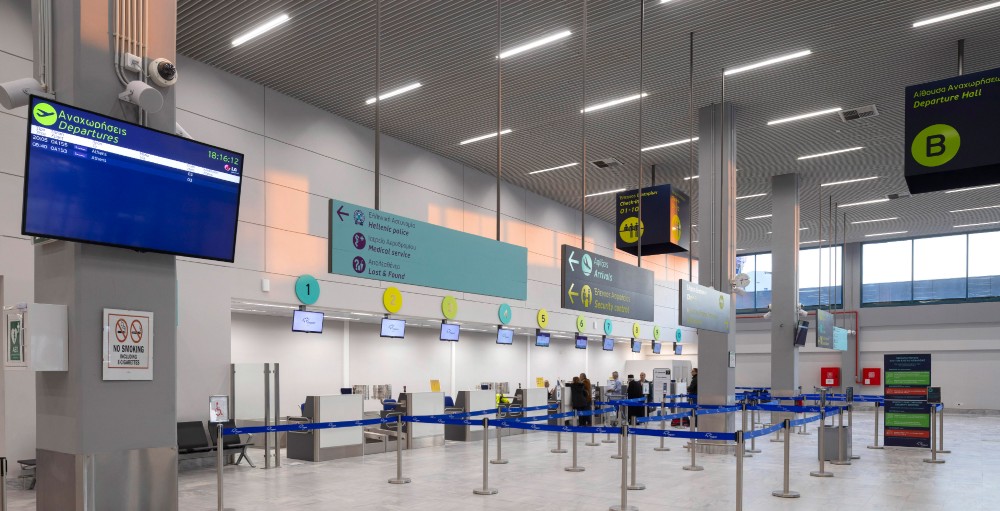 The upgraded Megas Alexandros Airport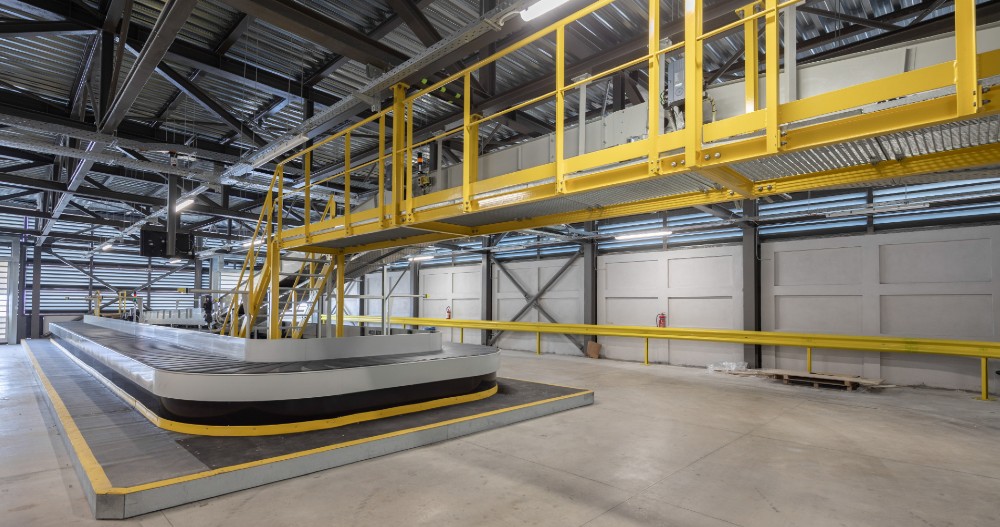 Behind the scenes: The new modern baggage handling system