Fraport Greece and Air France support ARCHELON initiative in Zakynthos
To mark the new direct air service between Paris and Zakynthos, which was inaugurated in early July, Fraport Greece and Air France are actively supporting the ARCHELON non-profit association, which has been protecting sea turtles and their habitats on the Ionian island for almost 40 years.
04.08.2022
Zakynthos is the 6th destination among the 14 regional airports – following Thessaloniki, Rhodes, Corfu, Santorini and Mykonos – directly linked by Air France to the Paris hub.
More specifically, the support plan that was jointly prepared with Air France provides for a sponsorship programme that covers the expenses of 6 volunteers in order to support actions for raising the awareness of visitors to ARCHELON beaches and hotels, through further strengthening of the existing team of researchers and volunteers.
ARCHELON has had a continuous presence in Laganas Bay, Zakynthos, since the early 1980s, carrying out research activities related to monitoring and protecting sea turtle reproduction, while systematic nest counts started in 1984. The association's action aims to cultivate sustainable responsible tourism, which will lead to limiting the impacts of tourism on the environment, ensuring a sustainable future for sea turtles in Zakynthos.
Additionally, in 2021 ARCHELON recorded more than 1,350 sea turtle nests, which were protected with the contribution of the staff of the National Marine Park of Zakynthos Management Body. Furthermore, every year in the areas where the sea turtles lay their eggs, there are ARCHELON outdoor information stands providing information to visitors. At the same time, hotels and select vessels host presentations on a regular basis, with the aim of raising visitor awareness, with more than 13,000 visitors attending these presentations in 2021.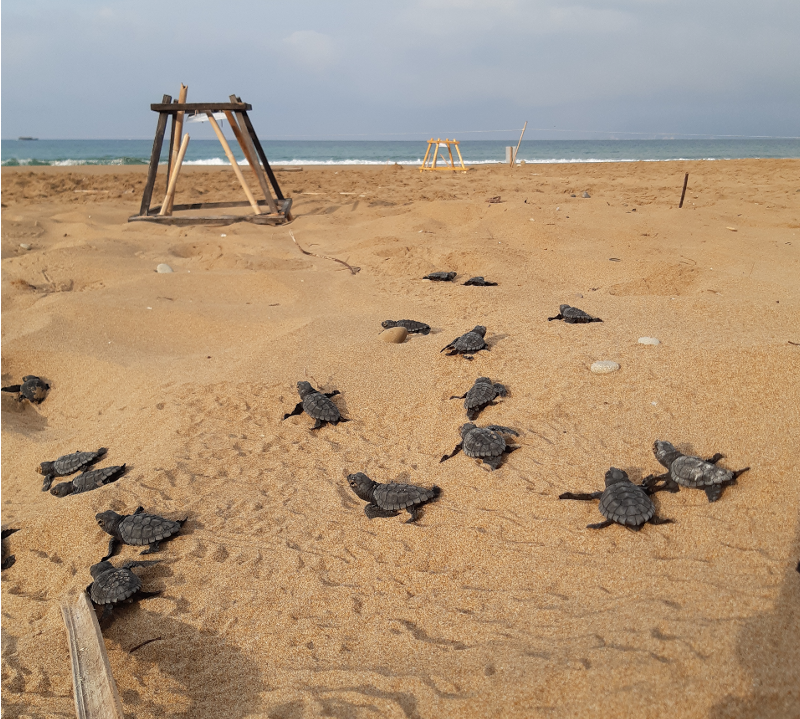 On the occasion of the partnership between Fraport Greece and Air France in support of ARCHELON's activities in Zakynthos, the Executive Director, Commercial & Business Development of Fraport Greece, George Vilos, stated: "We are particularly pleased that airlines of Air France's calibre are developing and expanding their presence at Greece's 14 regional airports. So, on the occasion of the new direct flights between Paris and Zakynthos, which started in early July, we are very pleased to announce our partnership with Air France in support of the work carried out by ARCHELON. It should be noted that this initiative is fully in line with Fraport Greece's central strategic priority of promotion of sustainable development, protection of the environment, and implementation of actions that benefit the local communities where we are active."
Mr. Yiannis Pantazopoulos, Regional Director of Air France – KLM said: "We are very proud to support the awareness program of ARCHELON in collaboration with Fraport Greece on the island of Zakynthos. Such initiatives, in addition to helping the environment which is our main goal, also inspire more people to make more sustainable choices. Endangered species protection should raise awareness among both locals and visitors. All of us, as travelers, must respect the areas we visit and the environment we live in, and during our holidays."