Fraport Greece invests in fire safety
Purchase of 10 new state-of-the-art fire trucks worth €4 million - Replacement of old personal protective equipment
01.03.2018
Fraport Greece has procured 10 new fire trucks of a total value of €4 million, custom- built for aircraft rescue and firefighting (ARFF) purposes. This investment significantly improves fire safety at the regional airports operated by the company since April 2017.
The purchase is taking place within the context of the general overhaul and complete modernisation of the 14 regional airports by Fraport Greece.
The first three Rescue and Firefighting Vehicles have already been shipped to our airports in Thessaloniki, Kefalonia and Rhodes. The remaining seven trucks will be delivered in April 2018 to the airports of Corfu, Samos, Mykonos, Santorini, Mytilini, Kos and Zakynthos.
Furthermore, Fraport Greece also undertook the cost for the initial training of the firefighting personnel, as well as the replacement cost of personal protective equipment amounting to approximately €800,000.
The purchase of new equipment includes:
21 chemical protective suits
65 new Self Contained Breathing Apparatus
180 compressed air cylinders for Self Contained Breathing Apparatus
518 complete collections of Personal Protective Equipment for each firefighter (helmet, fire hood, daily service outfit, Fire Jacket and Trouser firefighting gloves, boots)
14 explosive gas detectors
12 collections of portable rescue tools (spreader and cutter)
15 positive-pressure ventilators
Fraport Greece Chief Executive Officer Alexander Zinell commented: "Safe and Secure Airports are of paramount importance for all of us at Fraport Greece. With the addition of the 10 new state-of-the-art fire trucks, the purchase of the necessary equipment and our support to the Hellenic Fire Brigade staff, we are delivering on our commitment to the highest possible standards at the 14 airport we operate, for both passengers and employees".
Fraport Greece has signed a contract with the Greek State for the provision of firefighting and rescue services at the 14 regional airports. Fraport Greece has the obligation to pay an annual fee of € 10.5 million for the remuneration of the Hellenic Fire Brigade staff, as well as a 4% of this amount, as an annual administrative management fee. Fraport Greece has signed an annual €800,000 separate contract with the Hellenic Air Force for rescue and firefighting services at Aktion and Chania Airports. It is noted that all costs of regular firefighting training are borne by Fraport Greece.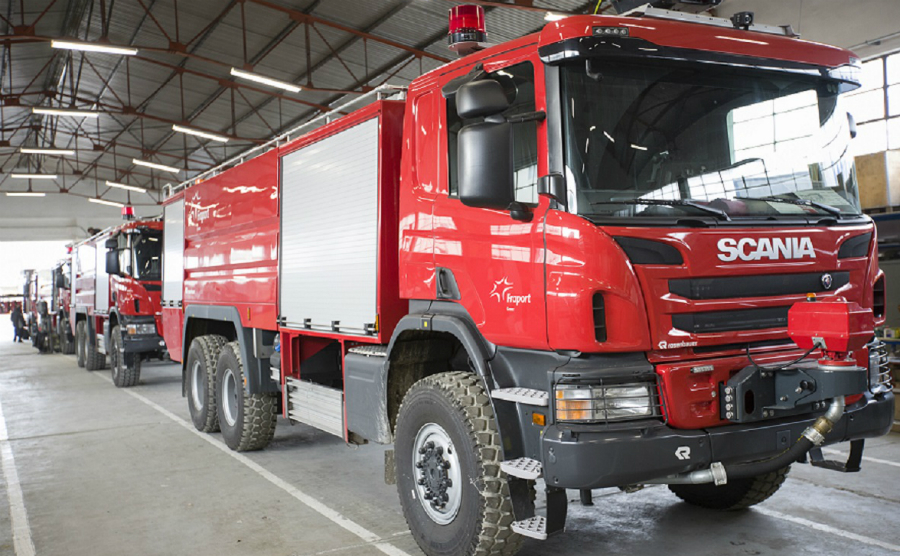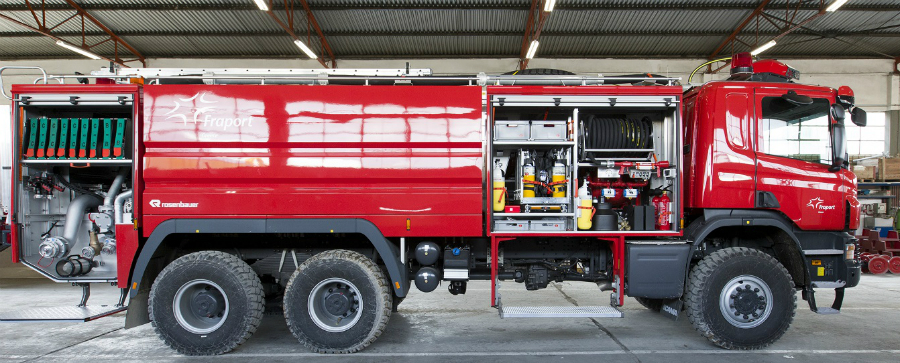 The new fire trucks of Fraport Greece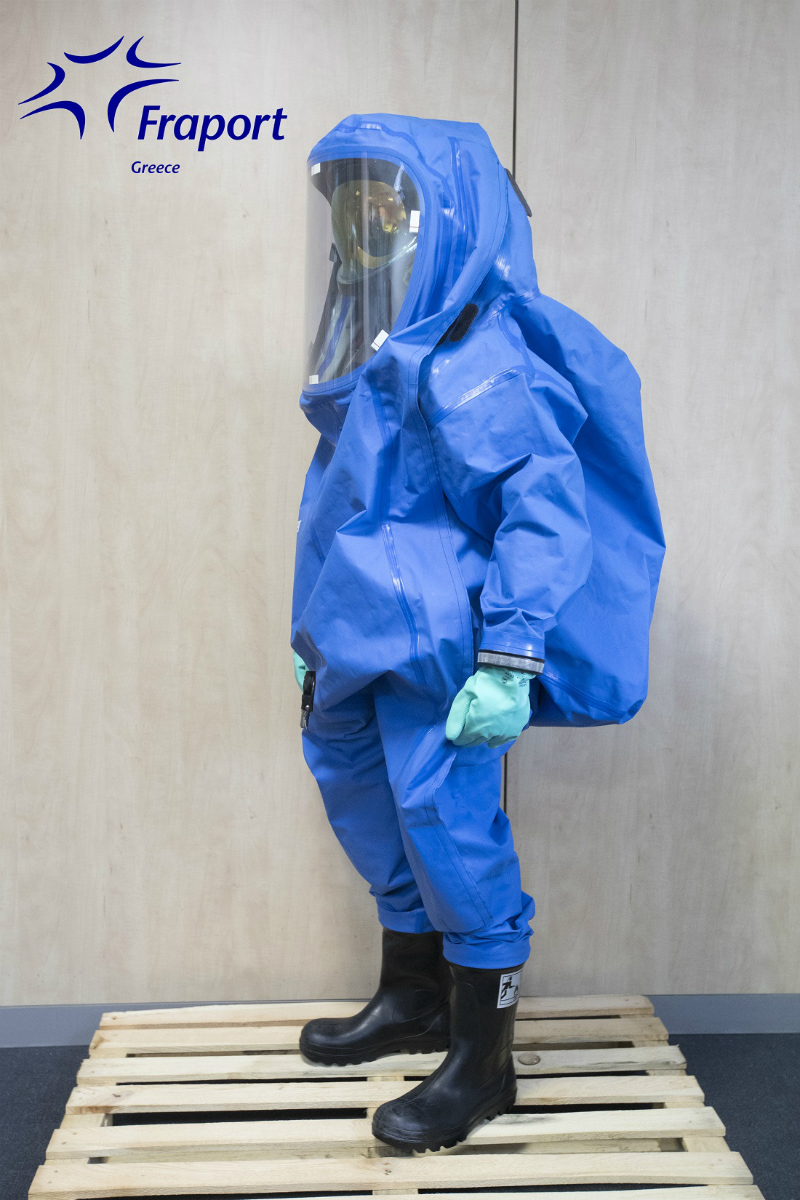 Chemical protective suit