Fraport Greece presents its plans for an airport worthy of Mykonos' global reputation
Mykonos - In an official event held in Mykonos on Friday 12th May 2017, Fraport Greece presented to representatives of local authorities, local tourism stakeholders and local media its plans for the development of Mykonos airport.
16.05.2017
In the context of taking over the management and operation of the 14 airports on April, 11th, Fraport Greece holds a round of nationwide stakeholder engagement events during which Fraport Greece will present its plans for all airports.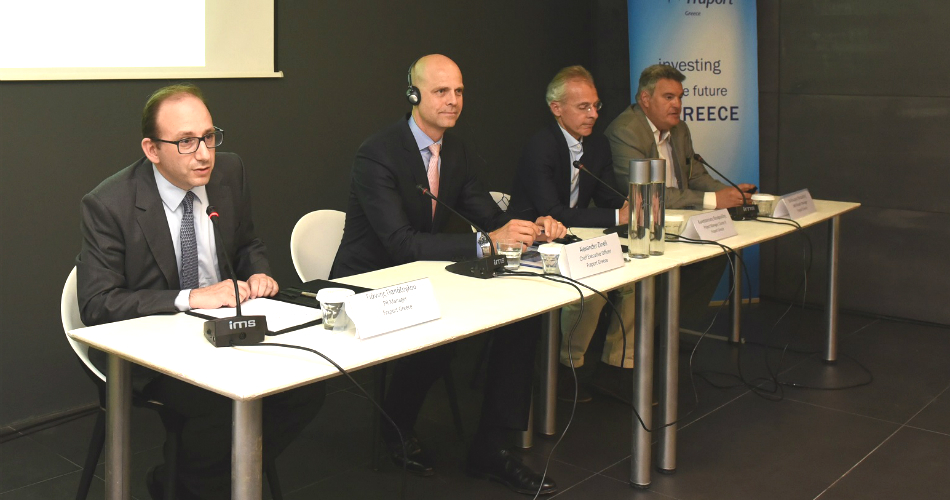 (Left to right) Yannis Papazoglou PR Manager Fraport Greece, Alexander Zinell CEO Fraport Greece, Konstantinos Theofanidis Project Manager Fraport Greece, Theodoros Ntamatis Airport Manager Mykonos Airport
Μr. Alexander Zinell, Fraport Greece CEO, emphasized: "The world famous island of Mykonos is renowned for the hospitality of its inhabitants, its cosmopolitan aura and natural beauty. Today, I am in a special place. Mykonians for many decades have accomplished something unique: They have formed a popular tourist destination that is attracting visitors from all over the world offering unique level of service. Mykonos stands firmly on its feet and today it constitutes an exemplary case for the global tourism industry. Fraport Greece is here to enhance this extraordinary course. Through the development and upgrading of Mykonos airport's infrastructure, we aim to give Mykonos what is missing today. An airport worthy of its reputation, a modern airport, with integrated services that will meet the expectations of every visitor. I am particularly happy because we are not alone in this endeavor. We are walking this path together with the local society and authorities."
According to the plans presented by Fraport Greece, the total size of the terminal will be increased by 53%, while complete remodeling and expansion of the terminal will be made. Also, a new fire station will be constructed and landside parking area will be reorganized. To improve the quality of services, significant improvements – including a 13% increase in the number of Checkin counters, a 25% increase in the number of security lanes, a 17% increase in the number of gates – will be implemented.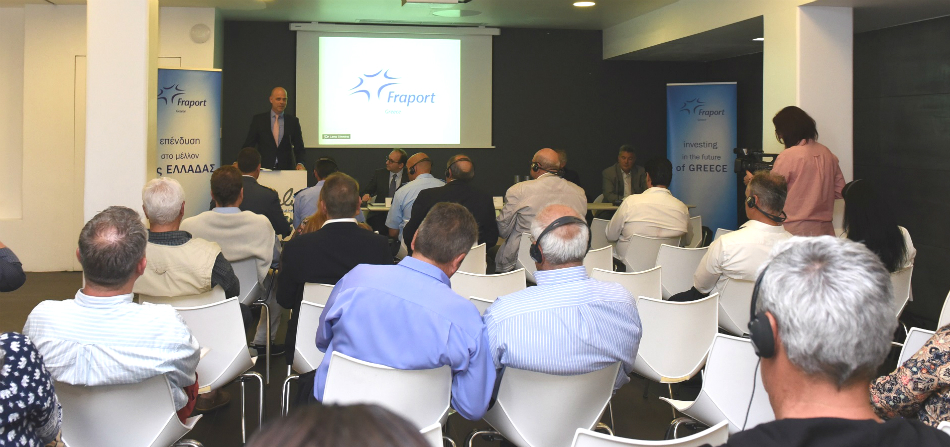 Snapshot from the event