Fraport Greece presents the future of Kerkira airport
New terminal to be constructed - Significant works for improving passengers' experience and upgrading Kerkira as a travel destination
05.05.2017
Κerkira - In an event held on May 2nd at the Chamber of Kerkira, Fraport Greece presented to the local community, representatives of local authorities, local tourism stakeholders and local media its analytical construction plans for the development of Kerkira airport. In the context of taking over the management and operation of the 14 airports on April, 11th, Fraport Greece holds a round of nationwide stakeholder engagement events during which Fraport Greece will present its plans for all airports.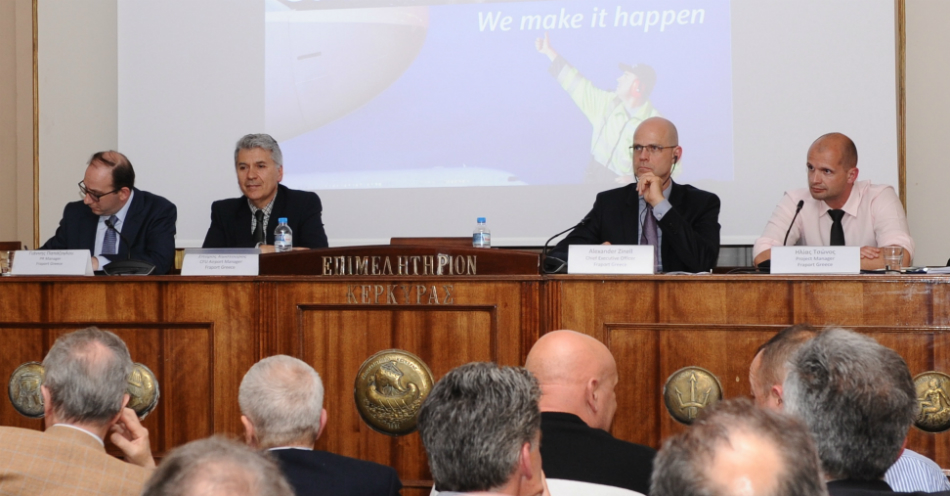 (Left to right) Yannis Papazoglou PR Manager Fraport Greece,  Spyros Kostouros Airport Manager "Ioannis Kapodistrias" airport Corfu, Alexander Zinell CEO Fraport Greece, Ilias Tsonos Project Manager Fraport Greece
Μr. Alexander Zinell, Fraport Greece CEO, emphasized: "I am very pleased to be here today to present the plans for the development and upgrade of Ioannis Kapodistrias airport. Corfu is a unique island: its natural beauty, its rich cultural heritage, its architecture and all the environment make it an attractive destination for visitors from all around the world. It is our mission to improve the passenger experience and to make the airport worthy for the destination itself. We have the method and the tools to do this and we have demonstrated
it around the world many times. One lesson we have learned is that we cannot do it alone. We can only do it together with the community and the stakeholders of every location and that is the reason we are here today. We would like to engage with the stakeholders, the business and political community, to discuss how to best develop the airport and to build a great future of Corfu."
According to the plans presented by Fraport Greece, a new terminal will be constructed increasing the total size of the airport by 24%, while the current terminal will be revamped. Also, in order to improve the quality of services, significant improvements – including a 27% increase in the number of Checkin counters, a 50% increase in the number of security lanes, a 33% increase in the number of gates – will be implemented.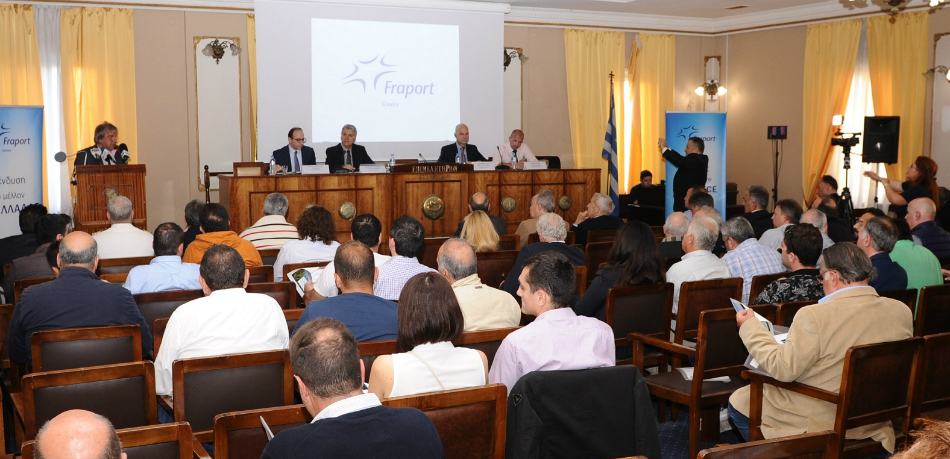 Snapshot from the event