Mytilene's brand new "Odysseas Elytis" airport terminal in operation
- As of February 6th, 2020, the airport operates from its new 7.185 sq. modern and user friendly terminal facilities - First to use the new terminal facilities where passengers travelling from Athens at 08:10 a.m.
06.02.2020
Mytilene - February 6th, 2020: The newly constructed terminal at the Myitline Airport "Odysseas Elytis" airport in the island of Lesvos, welcomed its inaugural flight from Athens earlier today at 08:10.
The completion of the new "Odysseas Elytis" airport in Mytilene marks another important milestone in Fraport Greece's investment program regarding the upgrade of 14 airports. This 20-million euro project comprised, among others, the construction of a new 7,185-square meter terminal, a 30% increase of check-in counters (in comparison to the old terminal) and the installation of a new, state-of-the-art Baggage Handling System. Moreover, the airport now boasts a completely remodelled apron area, as well as a new fire station. To further improve traveller experience, the new terminal will accommodate premium stores, a choice of F&B offerings and many new amenities and services.
In addition, passengers can use a shuttle service to/from the long-term parking area (near the old terminal), while a short-term parking space is available in close vicinity of the new terminal.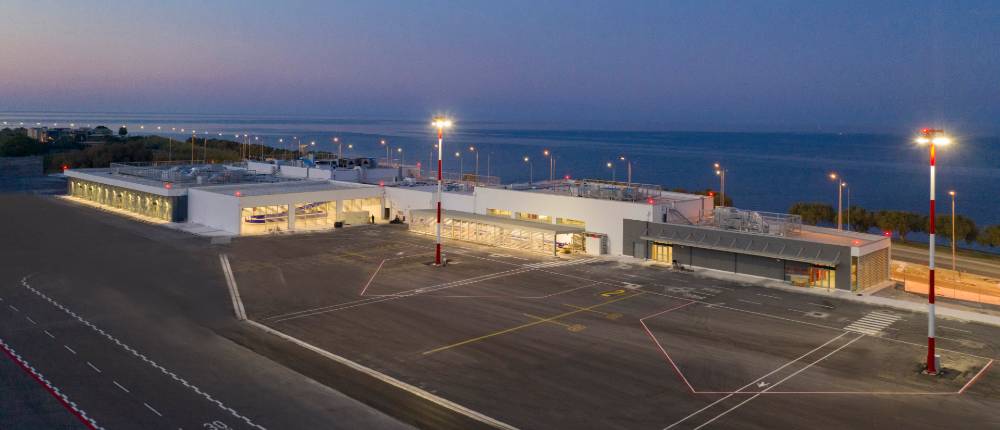 Aerial photo of the brand new Mytiline airport terminal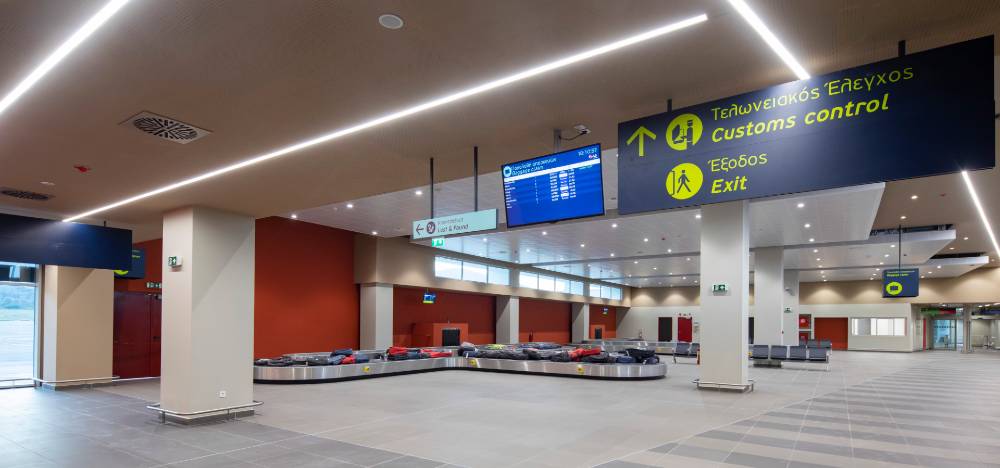 The baggage reclaim area- part of the new modern baggage handling system

The new check-in counters