Skiathos Airport nominated for Europe's most Scenic Airports Award 2020
The fully renovated "Alexandros Papadiamantis" Airport in Skiathos included in PrivateFly's annual poll for the world's most Scenic Airports - The vote is already open - Vote now for Greece's own "Saint Martin"!
25.02.2020
Athens, 25th February 2020: PrivateFly, the leading private jet booking platform, organizes an annual poll inviting travelers from around the world to choose the most scenic airport approaches in six different regions, namely Europe, North America, Central/South America & The Caribbean, Asia, Africa & The Middle East, and Australasia. In this year's poll, a total of 74 airports have been nominated, based on criteria such as the location of the airstrip and its approach over scenic cityscapes, islands, coasts or mountaintops, while results from polls of previous years have also been taken into account. Voters are asked to select their favorite airport for each region. Skiathos Airport makes its debut in Europe's most Scenic Airport category, featuring one of the world's most breathtaking landing strips, already a point of reference for the international plane spotting community, members of which have already dubbed Skiathos "Greece's own Saint Martin".
Voting is already open and will close on March 15th. You can select your favorite Scenic Airport in Europe by clicking on this link.
At this point, it is worth noting that the renovation of Skiathos Airport has been completed, comprising:
1. Expansion by 2,185 m2 and refurbishment of the existing terminal
2. Reconfiguration of the aircraft parking area
3. Construction of new fire station
4. 10% increase in the number of check-in counters
5. 70% increase in the number of departure gates (from 3 to 5)
6. Doubling of the number of baggage reclaim belts
7. Installation of modern baggage handling system
8. Construction of new guard house
9. Redevelopment of existing forecourt and parking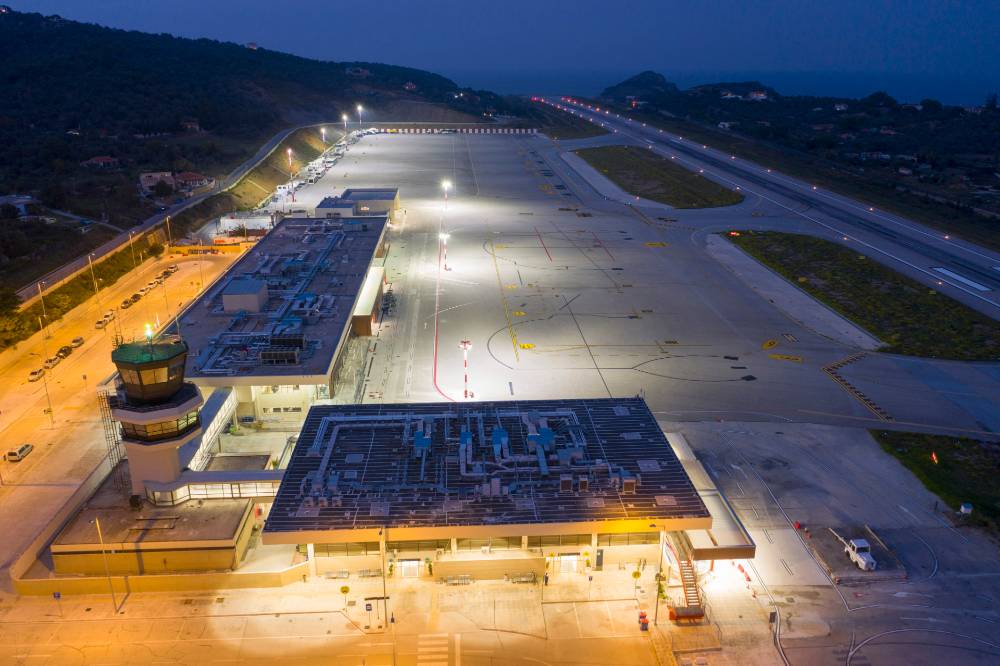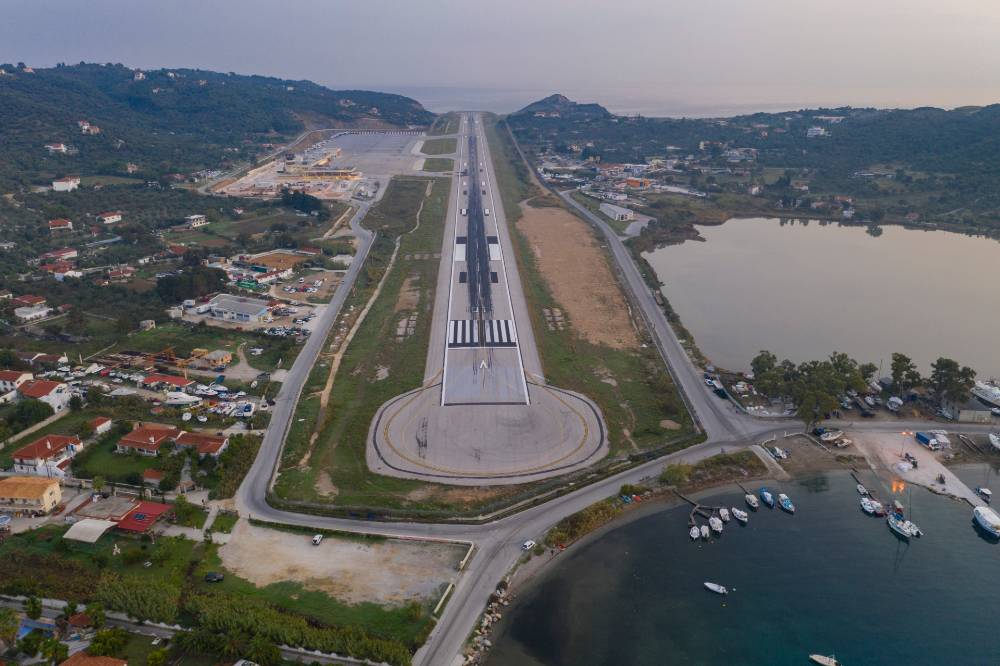 A scenic view of Skiathos airport